ACCURATE SULPHUR DIOXIDE MEASUREMENT IN THE CELLAR: A PRACTICAL GUIDE FOR SMALL AND MEDIUM-SIZED WINERIES
FILL OUT THE FORM AND recieve THE FULL ARTICLE
Pros and cons of the main in-house solutions on the market
The main goal of this article is to be in support of producers and consultants of small and medium-sized wineries who are looking for a practical, accurate and reliable method for sulphur dioxide determination in the cellar. Our intention is to provide you with comprehensive information and guidance that will assist you in selecting a suitable solution to meet your specific requirements.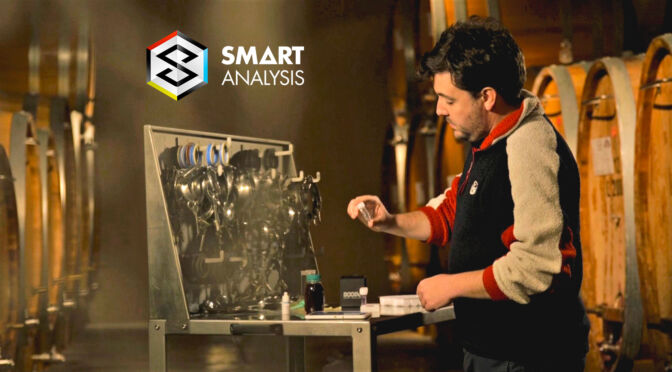 Sulphur dioxide analysis plays a vital role in the winemaking process, as it helps ensure the quality and stability of wines.
However, interpreting the results of SO2 analysis can be challenging due to discrepancies observed when different methods or laboratories are employed.
This report aims to review the main methods of SO2 determination, providing a comprehensive comparison of the official OIV methods (distillation and iodometric titration) with various instruments available on the market. The focus is on addressing the needs of quality control personnel in small and medium-sized wineries by offering easy-to-use yet reliable solutions to both enhance their work and product quality.
experience for YOURSELF THE advantage OF USING SMART ANALYSIS APP
FILL OUT THE FORM AND GET THE FULL ARTICLE!