THE TECHNOLOGY THAT REVOLUTIONIZES QUALITY CONTROL IN THE WINERY, FILL OUT THE FORM AND FIND OUT MORE!
DISCOVER HOW SMART ANALYSIS CAN HELP YOU IMPROVE QUALITY CONTROL IN THE CELLAR
SMART ANALYSIS, THE SOLUTION FOR SMALL AND MEDIUM WINERIES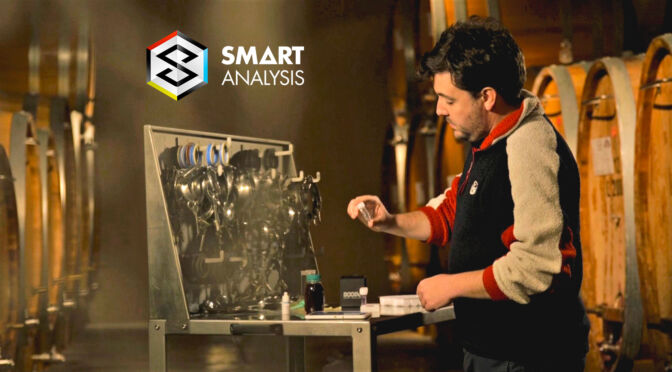 Smart Analysis is the platform that revolutionizes quality control in the winery. The first enzymatic analysis lab was designed specifically for the needs of small and medium-sized wineries. You can control every stage of production (maturation, fermentation, refinement) with a single tool, in a timely and accurate way, thanks to the reliability of enzymatic analysis combined with two unique innovations on the market.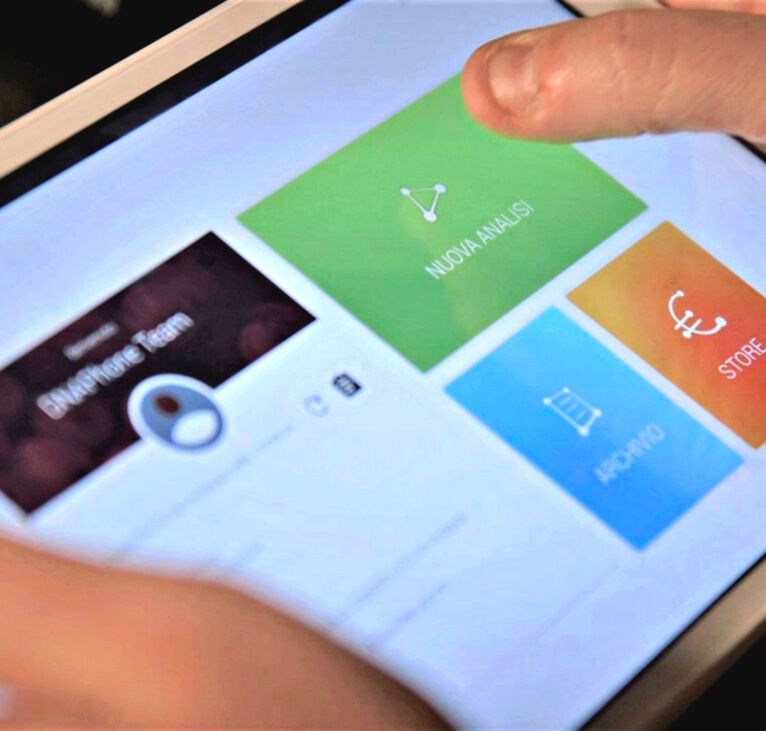 TECHNOLOGICAL INNOVATION
The only spectrophotometer designed specifically for work in the vineyard and the cellar.

Fiber optic technology and LED sources patented and Made in Italy.

Compact and portable analysis system, equipped with a long-life battery.

No mechanical parts, it does not require calibration and periodic maintenance

.
 PROCESS INNOVATION
The first system is managed by an APP that guides the user in a few steps and total safety during the analysis.

Simplified analysis method with ready-to-use reagent kits.

The APP allows results to be saved, archived, and shared at any time.

Automatic control of the instrumentation in real-time.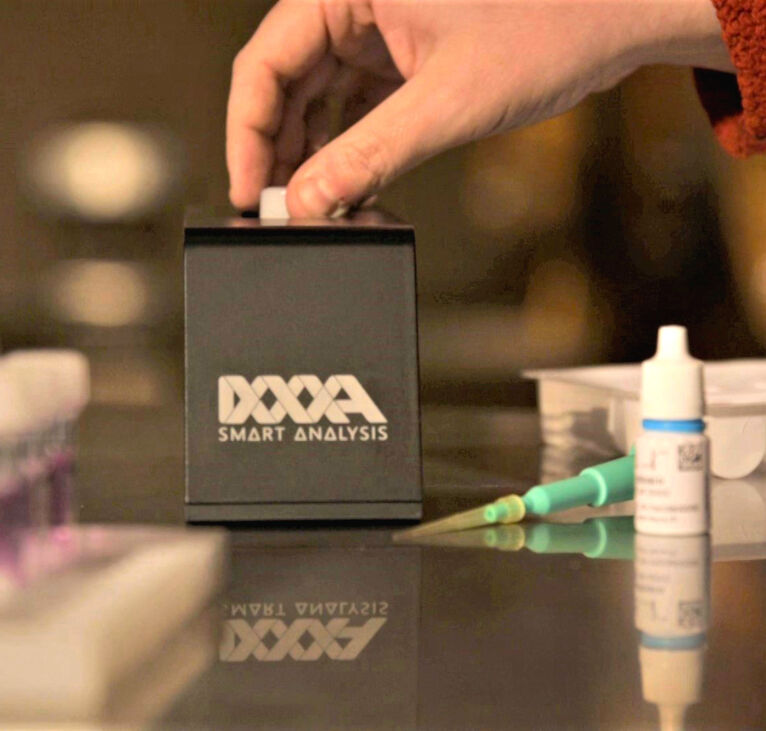 Many of the instruments that are on the market have been conceived and designed for large wine companies and are managed by specialized personnel in dedicated laboratories.
Smart Analysis is the first platform specifically designed to allow even small and medium-sized wineries a timely control of APA, malic-lactic acidity, sugar, volatile acidity, color, etc., and have the results in total autonomy and independence.
Every aspect of technology, use, maintenance, management, and customer support is focused on the needs of these companies. 
The measuring instrument once turned on, is immediately ready to use and does not require any preparation, calibration, and periodic maintenance.
The APP supports the user during the entire analysis, guiding him through the few steps required, minimizing the probability of error.
The analysis procedure is the simplest on the market; it uses ready-to-use reagent kits that require no preparation and no setup after the analysis is completed.
Smart Analysis, however, is not only an analysis tool, but it is a "service platform" to support the winery's quality control that combines the practicality of use:
Diagnostic service for real-time control of the instrument
Cloud service for orderly and intelligent management of results that allows you to have the history of your analysis available where and when you want with a simple click
Constant support service through video and text material always available or through the assistance of DNAPhone's specialized staff
In less than three years more than 200 wineries have chosen the Smart Analysis platform for their quality control in the cellar, discover some of these companies.
DISCOVER HOW SMART ANALYSIS CAN HELP YOU IMPROVE QUALITY CONTROL IN THE CELLAR